I'm knitting things like crazy, to give away as donation incentives during Speed Demos Archive's Japan Relief Done Quick! You can watch it now, and help raise money for Doctors Without Borders. One of my plushies has already been given away, and there are 9 more waiting to be given out!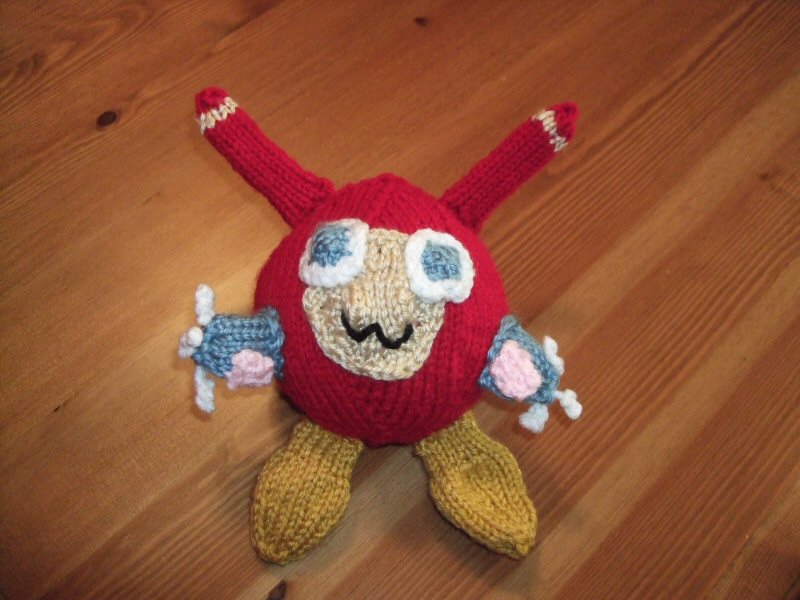 A Red Moo, from Klonoa 2: Lunatea's Veil! (Ravelry page here.) And…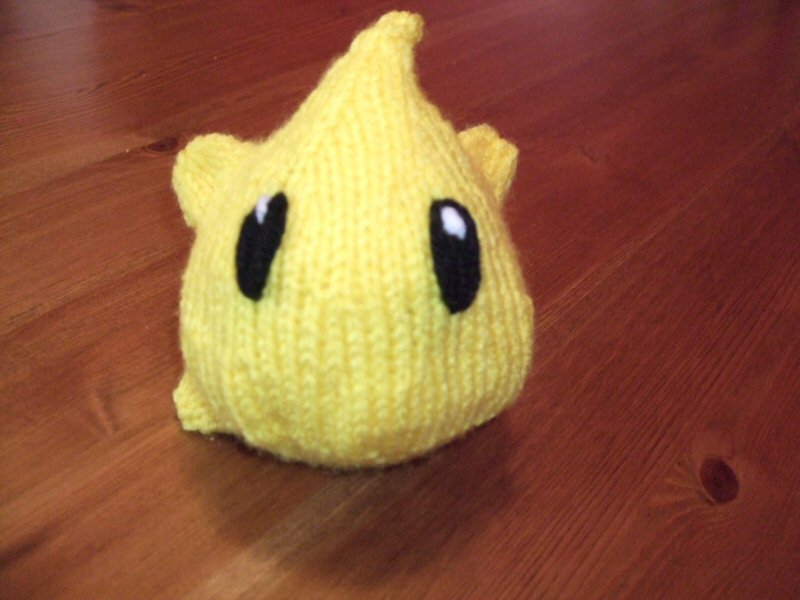 A yellow Luma, from Super Mario Galaxy! (Ravelry page here.)
Please come visit SDA and help us raise money for Japan!