Finally, I'm back to my end-of-the-month schedule for releasing fingerless mitt patterns. This free pattern was inspired by quadrotriticale, a specially-crafted grain that was able to grow on the otherwise-barren Sherman's Planet in the Star Trek universe. It was a major plot point on the episode "The Trouble with Tribbles"… oh, I seem to have attracted one!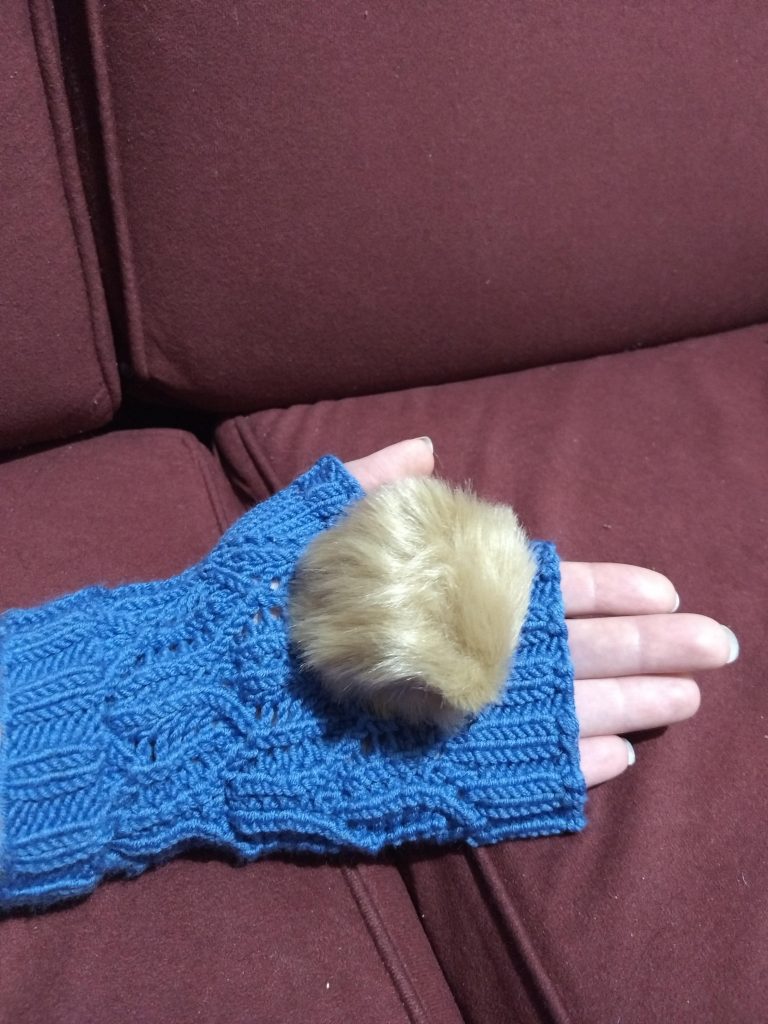 They're so cute! I wonder if this one will be… oh dear.
They're multiplying… better make some for yourself and lure a few away before they take over my house! 😉 They're free on Ravelry and a quick, fun knit.