For Christmas last year, I made my friend, Lyra, a pair of fingerless gloves with some white mage detailing on them – she loves to play a white mage in Final Fantasy XIV, and has saved my blundering lancer many a time.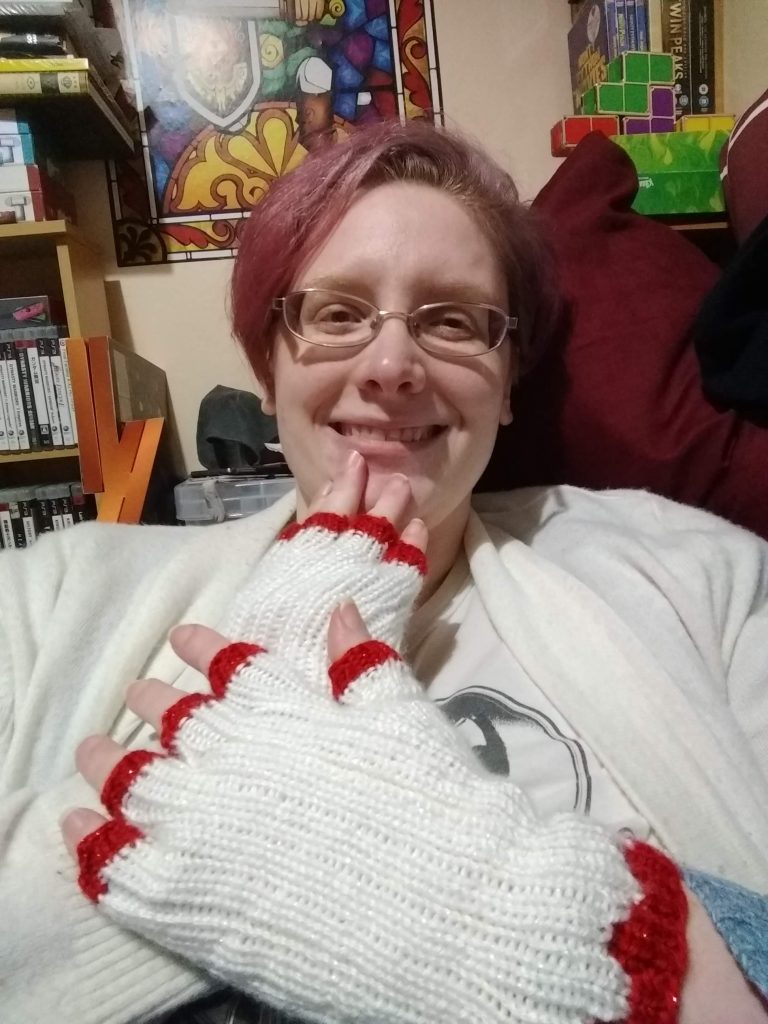 However, I made them too small! She's taller than I am and I didn't take this into account. So, a few months later, I made a replacement pair.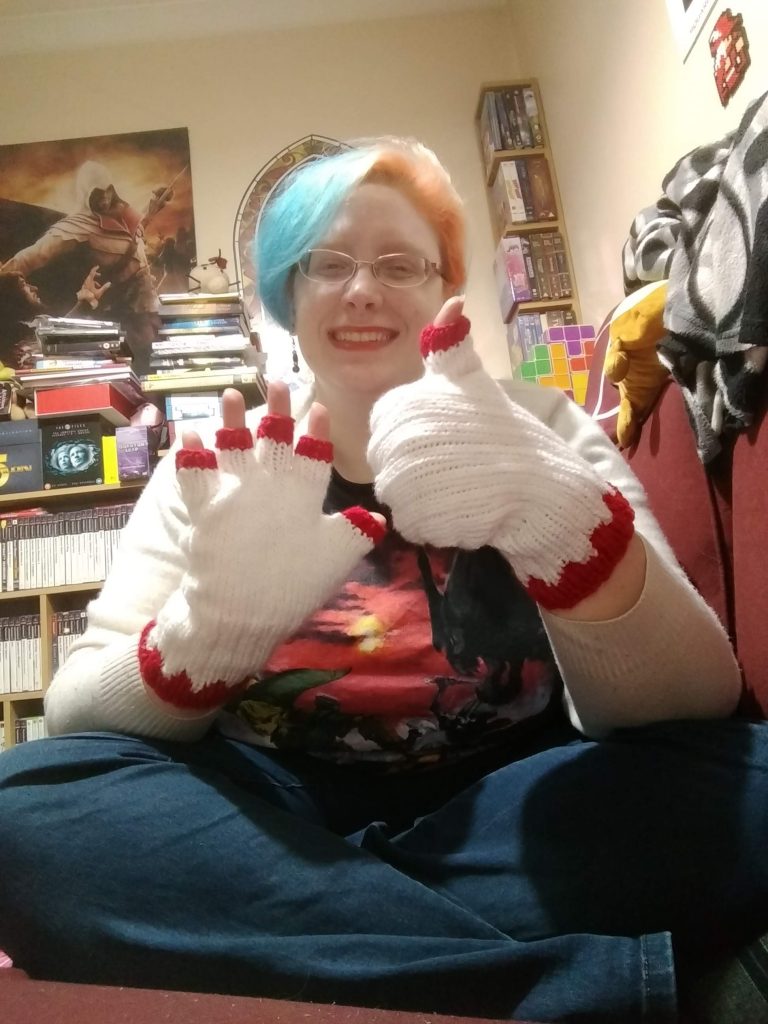 I felt bad that it had taken me so long to rectify my error, so I decided to… make poor Lyra wait even longer while I knitted her a white mage hooded cowl, as well.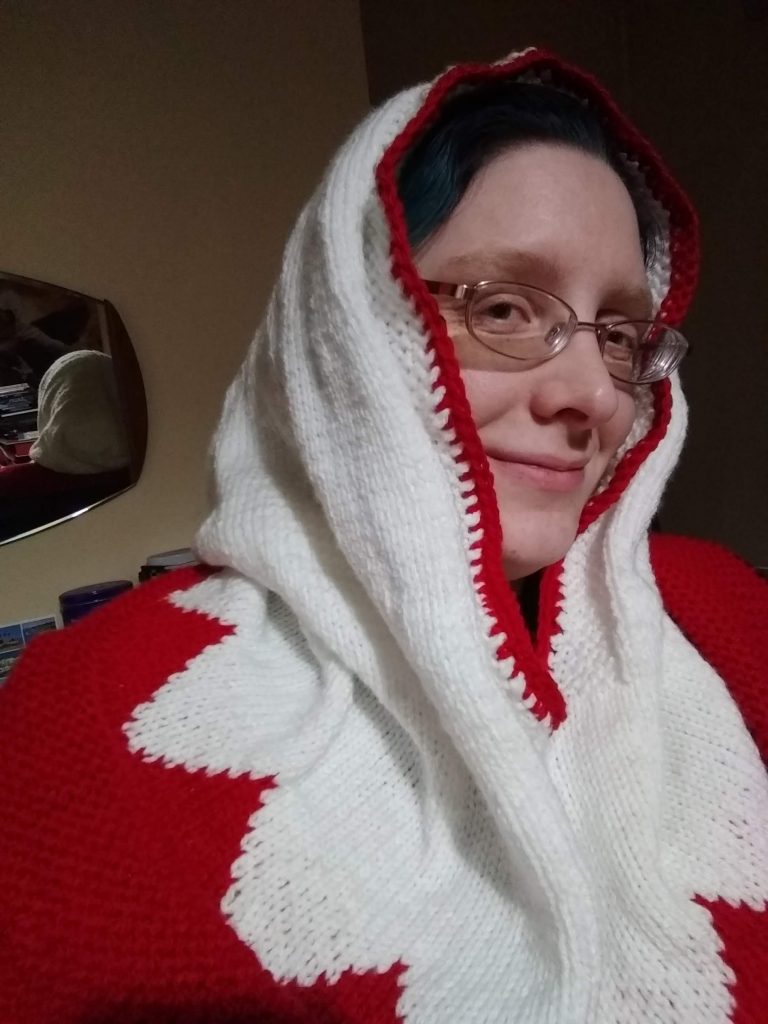 All that's left for me to do now is mail these off to her, and she'll finally be able to dress like the white mage she plays. It was fun to make some non-hat, non-plushie video game things!