Hello and happy September!
I'm pleased to say that my Patreon page is growing and I've uploaded two fingerless mitt patterns which are only available through there: Ribbed Leaf Mitts and Swift & Simple Lace Mitts. They're both quick to knit and easily amendable to a range of sizes.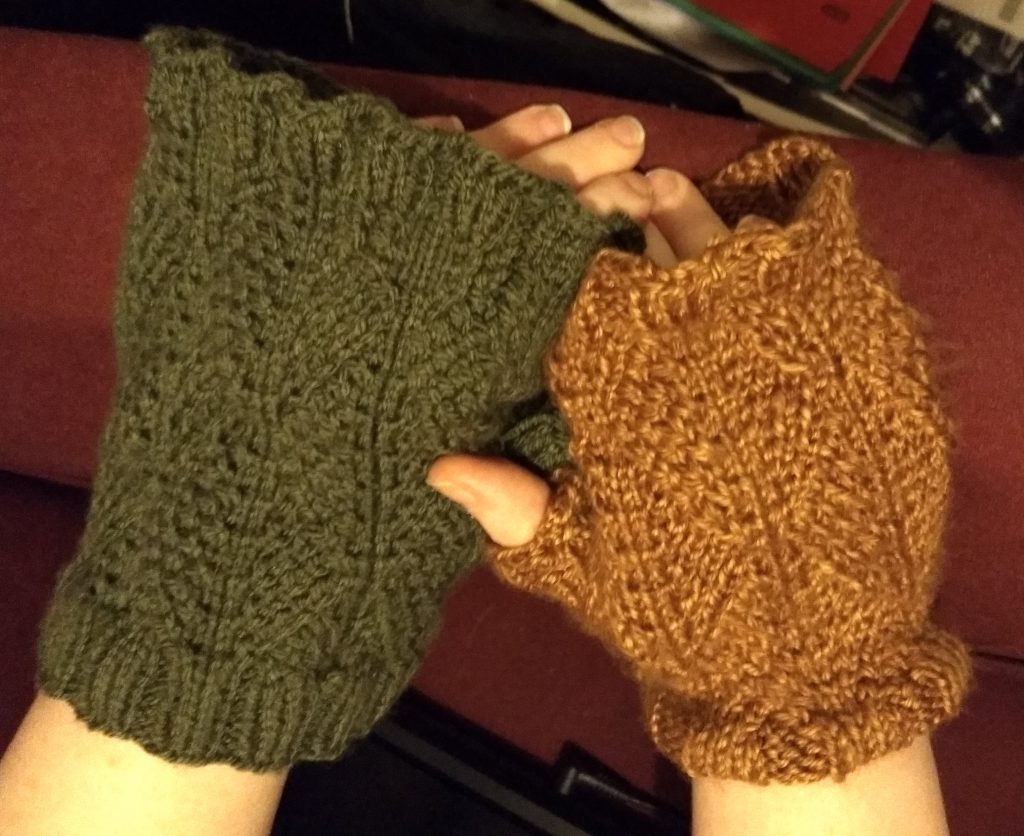 I'd also like to say that, thanks to a kind knitter alerting me to the problem, the pattern shop is now operating as intended. Before, it asked you to accept the terms & conditions for shopping, but there was no checkbox to click – this was a bug and has now been fixed, so you can get all the patterns available in my shop with no issue.
Thank you for your continued support! <3